Labouring for Citizenship
Abstract
This article draws from the lessons of the Mexican-American labour movement's internal conflict during the twentieth century about how to respond to new co-ethnic migration to consider what new immigrants and citizens owe to one another as workers in the current US immigration reform debate. For much of the twentieth century, Mexican-Americans were divided about how the US government should respond to new unauthorized and temporary legal immigration from Mexico. Though their class interests diverged, Mexican-American business and union leaders joined forces to lobby for border security and increased immigration enforcement. During the same period, progressive Mexican-American labour leaders advanced a countervailing message of transnational solidarity between newcomers and their settled immigrant compatriots. They further demanded that all Americans recognize the earned citizenship of immigrants who contributed to their families, communities and adopted nation through their labour.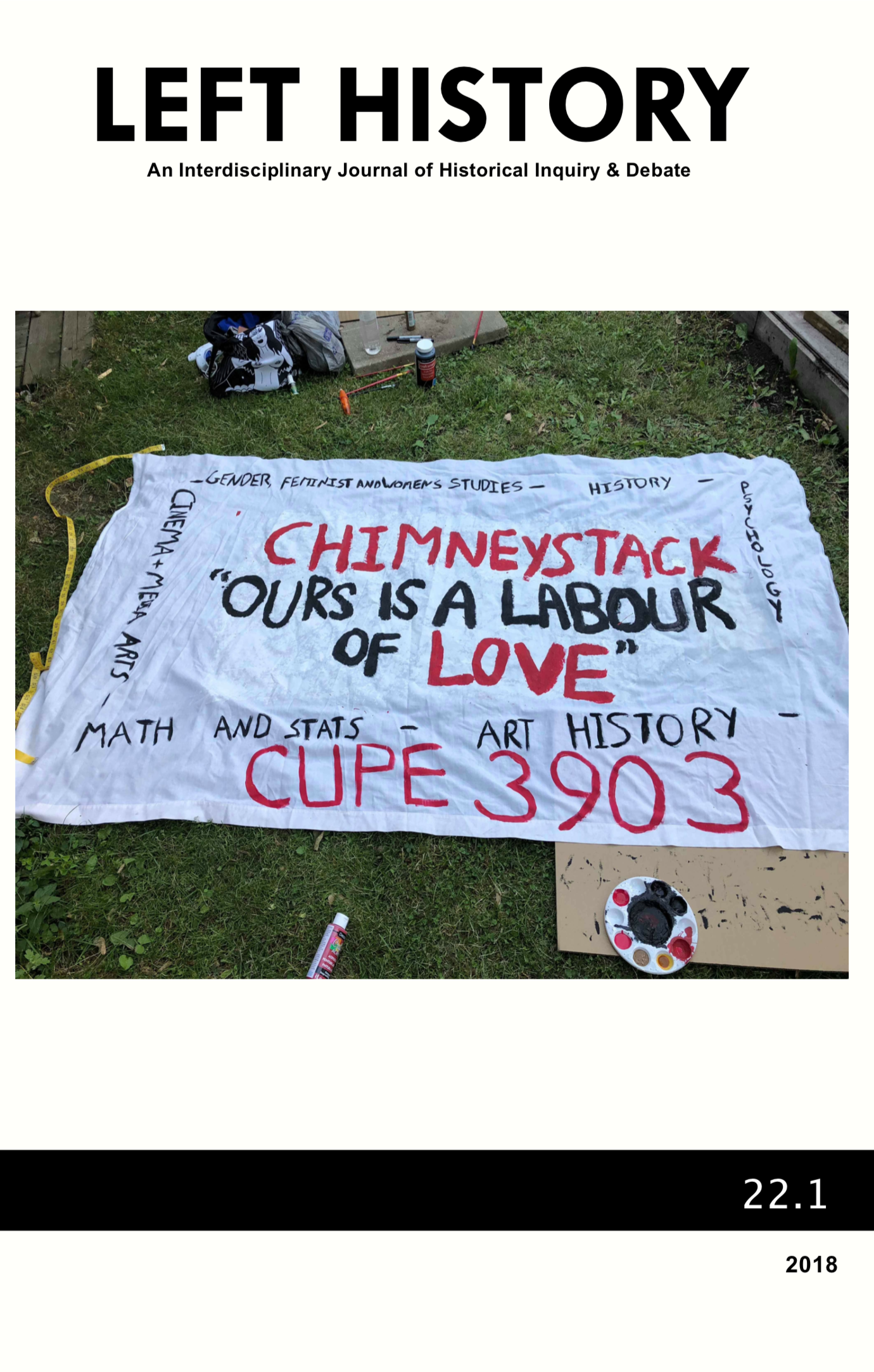 This work is licensed under a Creative Commons Attribution-NonCommercial-NoDerivatives 4.0 International License. Authors retain copyright of their work. Any uses not covered by the license require permission from the rightsholder. We ask that republication and reuse of content cite the original publication in Left History.

Left History and its trademark are held under the copyright of the journal, which is published in the York University Department of History. Left History is committed to Open Access by publishing articles online under a CC BY-NC-ND 4.0 license.