The "Revival" of Abram Leon
The "Jewish Question" and the American New Left
Abstract
The Jewish Question: A Marxist Interpretation, by Abram Leon, was the most influential book among critics of Zionism during the New Left era. It was first published in 1946 but did not receive significant public attention in the next two decades. However, during the late 1960s and early 1970s, it became a bestseller in terms of theoretical Marxist literature. Focusing on its re-publication in the United States in 1971, this article explores why the book's popularity transformed, almost overnight. Its main argument is that although current research deals mostly with Leon's theoretical importance, the book's revival in the 1960s and 1970s should be explained from a social and political perspective. Leon's claims against Zionism, which had been developed in the late 1930s, lost their relevance after the Second World War as a result of the establishment of the state of Israel as well as the crisis of the global Left in the 1950s. They gained new importance only under new conditions: the rise of the New Left's interest in the Middle-East conflict, the struggle between the anti- and pro-Zionist Jews of the New Left following the Six-Day War, and internal debates among the anti- and pro-Zionist Jews themselves. The "revival" of Abram Leon therefore reveals the ideological, organizational and social ties between the Old and the New Left, as well as the general interaction between ideology and social and political conditions.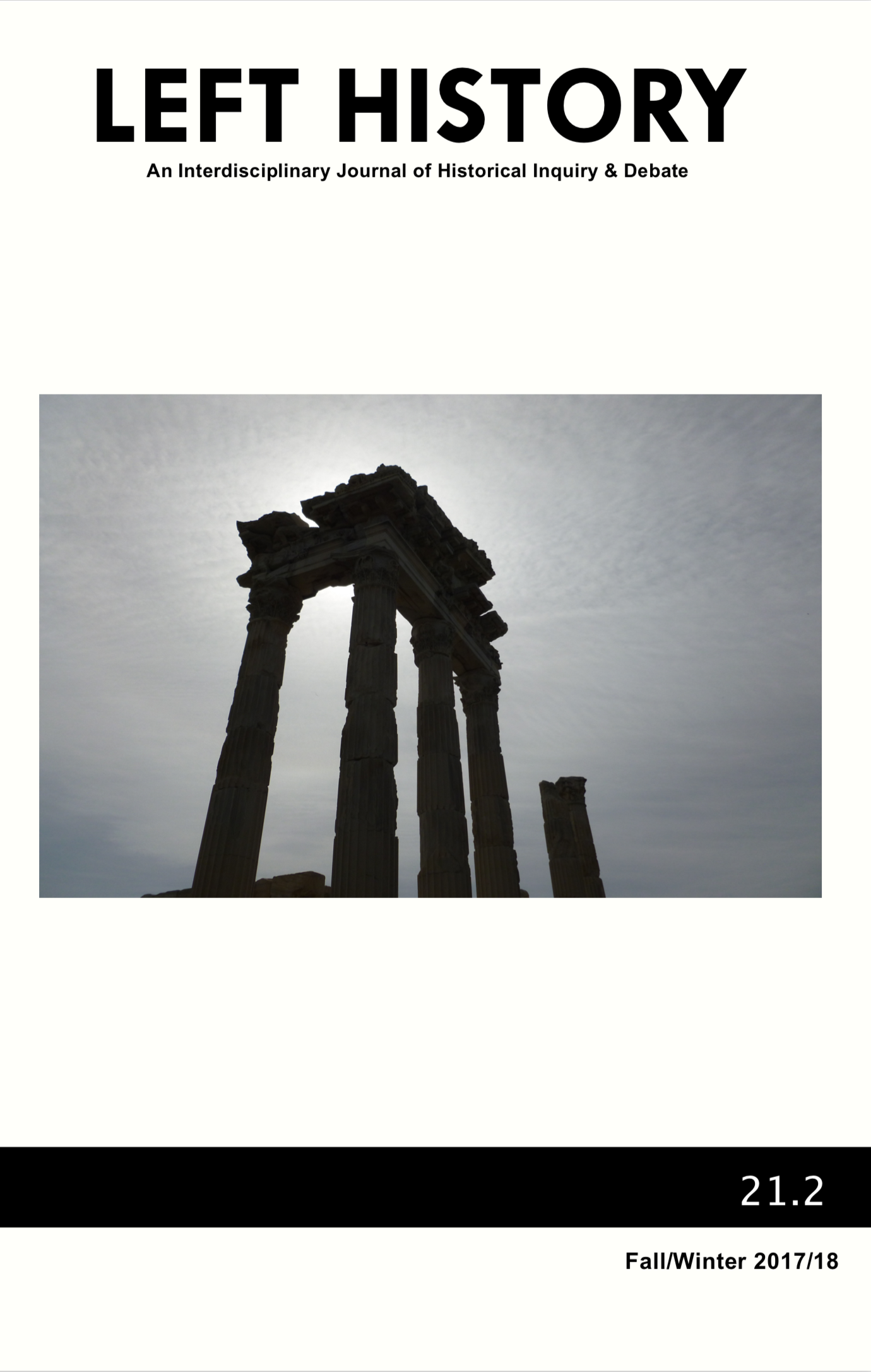 This work is licensed under a Creative Commons Attribution-NonCommercial-NoDerivatives 4.0 International License. Authors retain copyright of their work. Any uses not covered by the license require permission from the rightsholder. We ask that republication and reuse of content cite the original publication in Left History.

Left History and its trademark are held under the copyright of the journal, which is published in the York University Department of History. Left History is committed to Open Access by publishing articles online under a CC BY-NC-ND 4.0 license.