Blue Labour or the Political History Blues
Abstract
This article discusses the state of labour history and political history in Britain. Despite a continuing and sizeable output, it argues the former is very close to deserving an obituary, not unconnected to something of a methodolological malaise in the latter. Political history is not unhealthy, but out of fashion. Paradoxically, debate about history within the Labour party has been rife. Not only in its recent "crisis," but in the Blue Labour Project from 2010 that sought to rethink Labour's past, policy and vision after Blair. It explores Blue Labour through thinkers like Stears, Glasman and the journal Renewal. The gaps between current historical practice and its uses in Labour politics are revealing for both.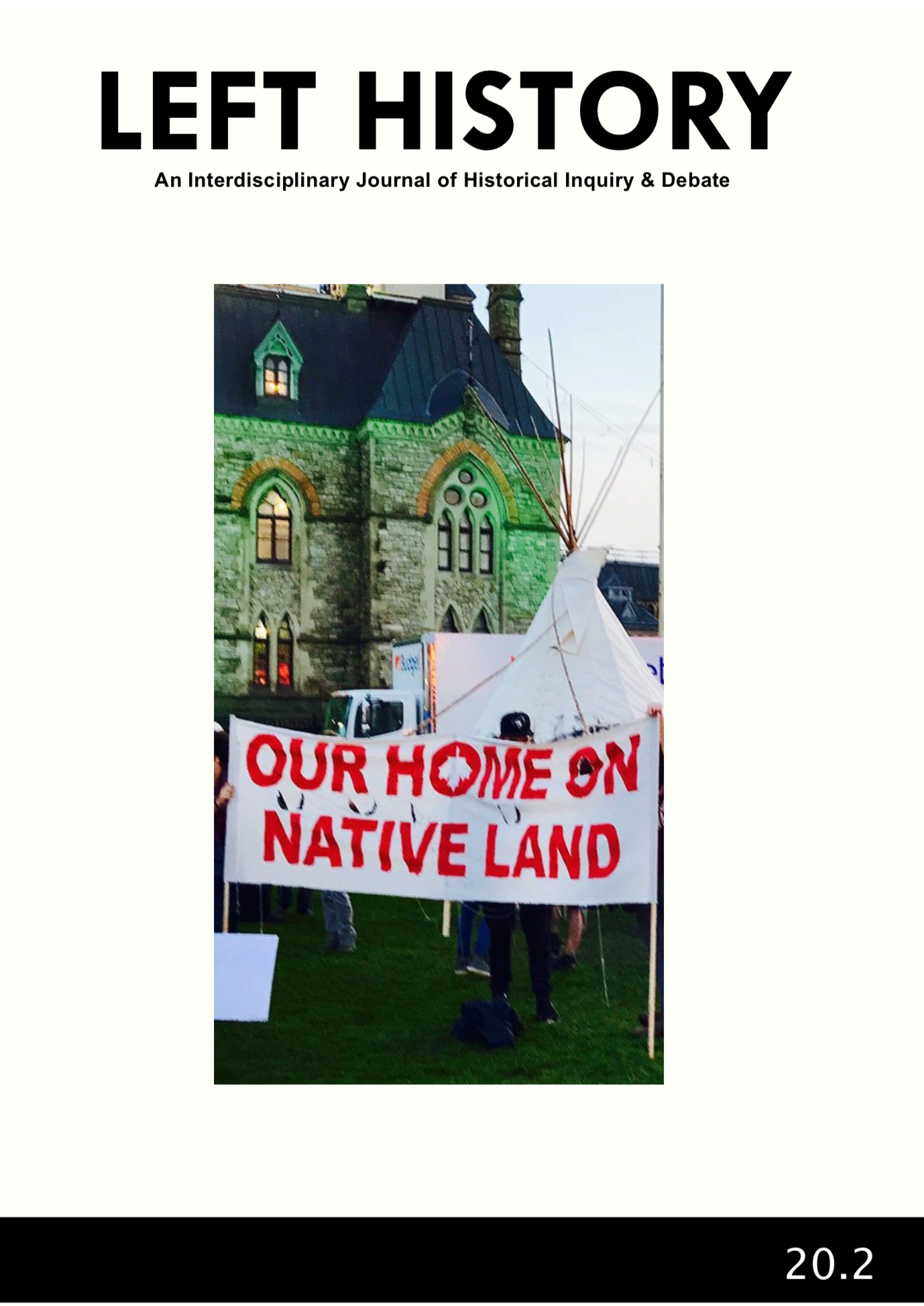 Copyright (c) 2016 Left History: An Interdisciplinary Journal of Historical Inquiry and Debate
This work is licensed under a Creative Commons Attribution-NonCommercial-NoDerivatives 4.0 International License.
Left History, its trademark, and its content are held under the copyright of the journal, which is published in the York University Department of History. Reproduction of articles and/or reviews, either in whole or in part, requires the permission of the journal. Uses covered under limitations and exceptions to copyright, such as fair use, do not require permission from the journal. All other uses require permission. If permission is required from the journal to reproduce work elsewhere, and profit is made from this reproduction, a payment must be sent to the journal directly. Authors of a specific article retain the right to reproduce his/her/their article in a collection without permission from the journal. Left History is committed to Open Access by publishing articles directly online. We are amenable to authors negotiating to put a copy or pre-publication version of an article in an institutional repository.