Contested Images: Debates on Nudity, Sexism, and Porn in The Body Politic, 1971–1987
Abstract
This article examines debates on nudity, sexism, and pornography in the Canadian gay and lesbian newspaper The Body Politic, tracing its use of images and people's responses to them over time. In the 1970s, concerns about sexism and the objectification of the body shaped discussions over sexual and erotic imagery. In the 1980s concerns about pornography were more current, since they mirrored the then-contemporary debates over pornography and censorship. Drawing upon archival sources and oral histories, the article argues that TBP's visual culture—particularly its sexual and erotic imagery—played a key role in the paper's community-building project. The article also shows how responses to images reflect a deep ambivalence, and the conflicting perspectives shaping the paper's production and reception. While liberationist politics, feminist theory, and ideas of a "gay community" influenced the paper throughout the 1970s and 1980s, the meanings that people ascribed to such concepts were diverse and sometimes incompatible.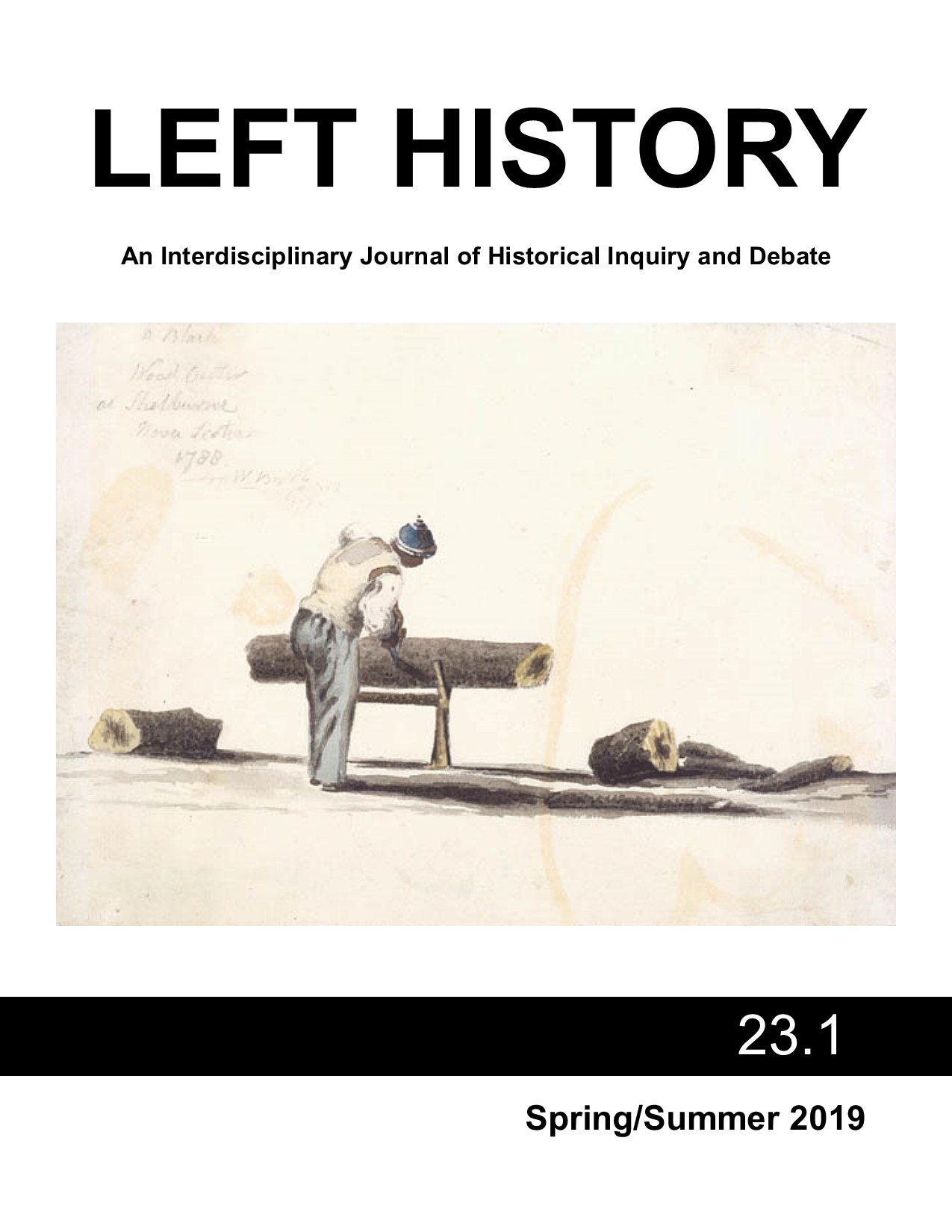 Downloads
License
This work is licensed under a Creative Commons Attribution-NonCommercial-NoDerivatives 4.0 International License. Authors retain copyright of their work. Any uses not covered by the license require permission from the rightsholder. We ask that republication and reuse of content cite the original publication in Left History.

Left History and its trademark are held under the copyright of the journal, which is published in the York University Department of History. Left History is committed to Open Access by publishing articles online under a CC BY-NC-ND 4.0 license.