Anarchists, Marxists, and the New Left: Culture and Conflict in Students for a Democratic Society, 1960-1969
Abstract
Students for a Democratic Society (SDS), the preeminent organization of the American New Left, is understood by scholars to have led resistance to the Vietnam War up until the split between the Maoist Progressive Labor (PL) and Revolutionary Youth Movement (RYM) at the 1969 convention. Countercultural anarchist participation in non-student chapters of SDS during the late 1960s, and the organization's civil rights coalition that included anarchists during the early 1960s, remain under-studied. The New Left's major project, globally, was the search for new answers to ongoing revolutionary questions by returning to – and reinventing – radical traditions from the past, such as anarchism. This essay argues that countercultural anarchism had a formative influence on SDS's early history, radical evolution, and coalitions outside the campus, and consequently helped define the New Left as a whole.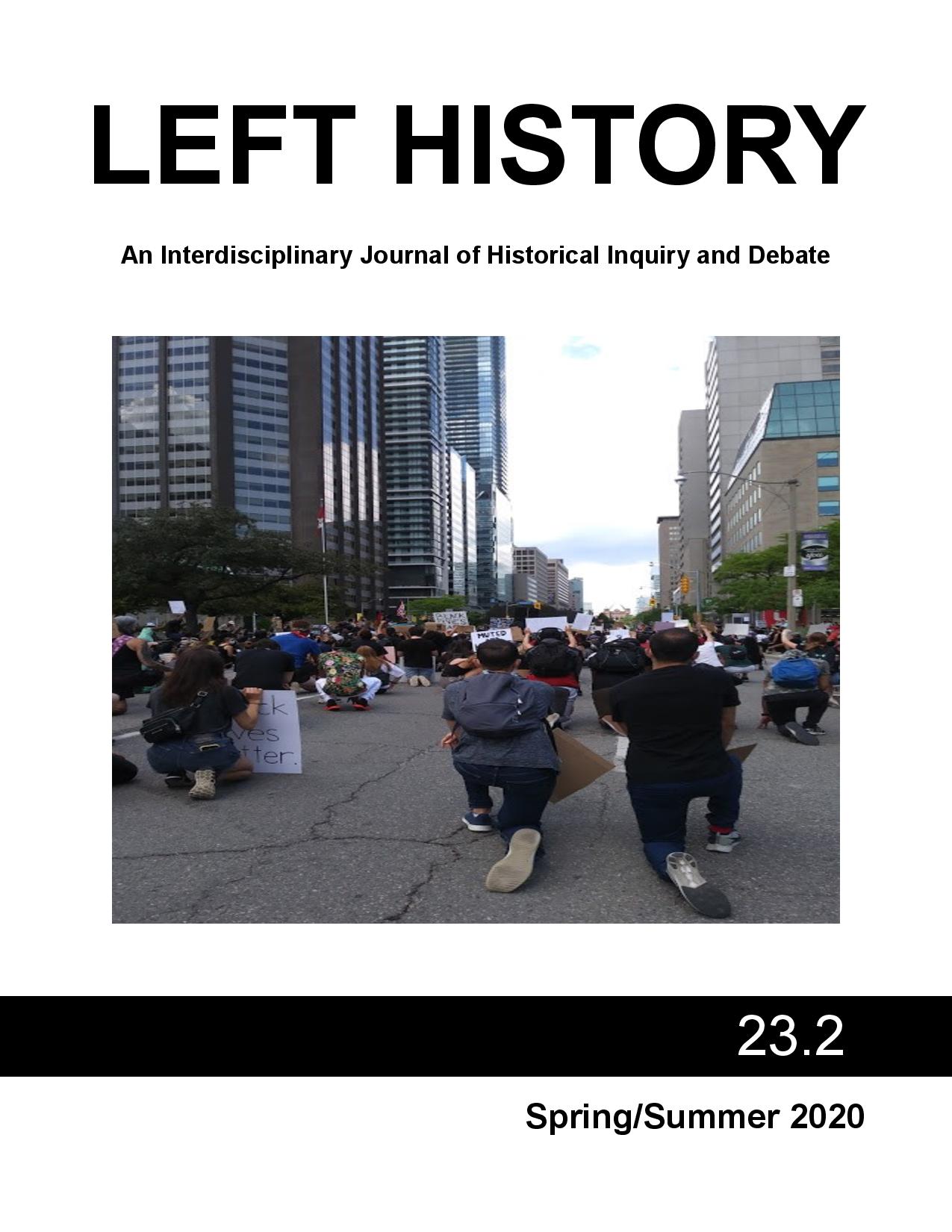 Downloads
License
This work is licensed under a Creative Commons Attribution-NonCommercial-NoDerivatives 4.0 International License. Authors retain copyright of their work. Any uses not covered by the license require permission from the rightsholder. We ask that republication and reuse of content cite the original publication in Left History.

Left History and its trademark are held under the copyright of the journal, which is published in the York University Department of History. Left History is committed to Open Access by publishing articles online under a CC BY-NC-ND 4.0 license.