"Saturated with Vice": Angelic White Children, Incorrigible Youth, and Reformable Subjects
Abstract
This article looks at the eugenic sterilization in the United States in the twentieth century through the lens of race and property ownership. In Kansas specifically, sterilization was sensationalized in the media amidst two events that showcased contradictory understandings of white girlhood in the liberal eugenic era. Sterilization was championed in 1917 after a young white girl was raped and murdered, and then decried two decades later in 1937 when a senator uncovered a (legal) sterilization campaign at a girls' reformatory. I argue that these competing representations of white girlhood resulted from larger-scale societal anxieties about womens' expanding property ownership and voting rights in the twentieth century. Further, I analyze representations of race in the Girls' Industrial School in Beloit, Kansas to show how Black girls in the institution were understood as inherently criminal in a way that validated the ultimate "reformability" of white girls from eugenecist understandings of class and sexuality amongst white youth.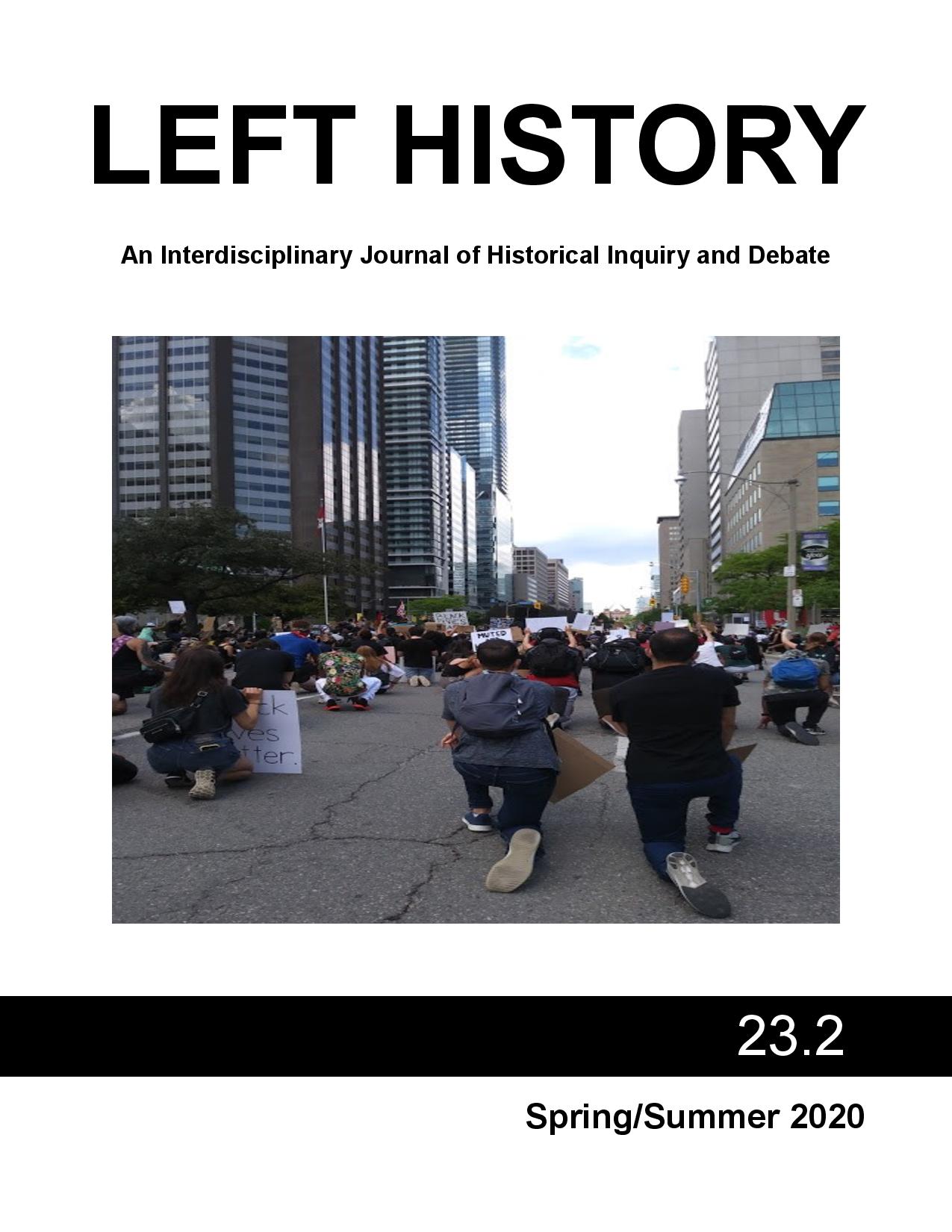 Downloads
License
This work is licensed under a Creative Commons Attribution-NonCommercial-NoDerivatives 4.0 International License. Authors retain copyright of their work. Any uses not covered by the license require permission from the rightsholder. We ask that republication and reuse of content cite the original publication in Left History.

Left History and its trademark are held under the copyright of the journal, which is published in the York University Department of History. Left History is committed to Open Access by publishing articles online under a CC BY-NC-ND 4.0 license.