The Death of Communism and the New World Order
References
"Thirty Years After the Russian Revolution," ["Trente ans apres la revolution russe"] and dated July-August 1947, a few months before his death. It was first published as a "Postface" in "Tome III" of the 1971 Maspero Edition of Serge's L'An I de la revolution russe, 75-89.
Boris Kagarlitsky "Yeltsin's successful Coup" New Politics Vol. III, No. IV (New Series), 27 ff.
Jacek Kuron and Karol Modzelwski, A Revolutionary Socialist Manifesto (Open Letter to the Party) (London 1965).
Nikolai Preobrazhensky of the Petersburg Party of Labor, quoted in Bulletin, U.S. Soviet Workers Information Committee, Vol. 1 No. 2, Nov. 1992, 36.
The Return of the Social Revolution, part of which appeared in New Politics Vol II No. 2 (Winter 1989) under the title, "Reflections on 1968 and Beyond."
Trotsky's The Revolution Betrayed (New York 1972 [1937]) and Serge's Russia Twenty Years After (New York 1937), 286, especially his new 1947 Preface, "Russia Thirty Years After."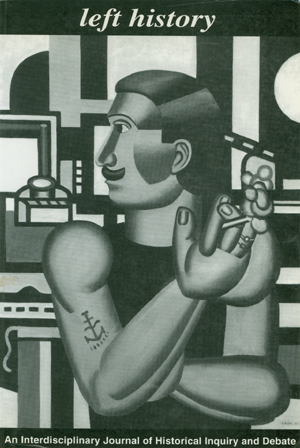 This work is licensed under a Creative Commons Attribution-NonCommercial-NoDerivatives 4.0 International License. Authors retain copyright of their work. Any uses not covered by the license require permission from the rightsholder. We ask that republication and reuse of content cite the original publication in Left History.

Left History and its trademark are held under the copyright of the journal, which is published in the York University Department of History. Left History is committed to Open Access by publishing articles online under a CC BY-NC-ND 4.0 license.